PowerPlus Preteen Camp 2019 @Pineywoods
"REROUTING…"             Psalm 119:33-40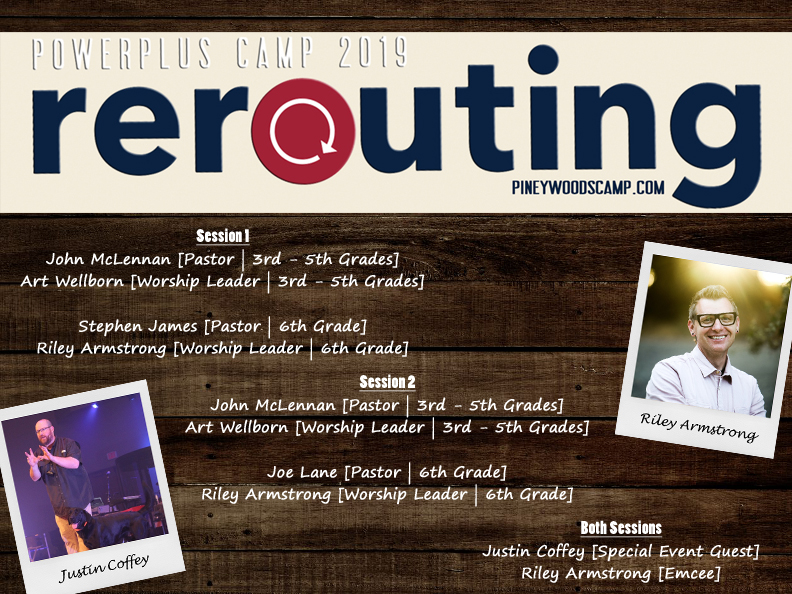 Justin Coffey (Xtreme Obedience) – Special Event Guest
Riley Armstrong – Emcee
---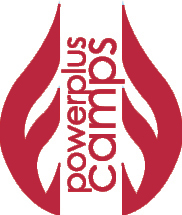 PowerPlus offers two exciting sessions of Preteen Camp at Pineywoods for all kids who have completed 3rd – 6th grades.  Students must register with their church.  Pineywoods only registers church groups for summer camps.
Session 1: June 23-26 (Sun-Wed)
Session 2: June 26-29 (Wed-Sat)
Camp Cost:
$215 on or before May 24th
$230 after May 24th
BOTH CAMP SESSIONS ARE FULL.
Church Reservations open January 2nd each year.
REGISTRATION DETAILS
In order to ensure the safety and security of our campers, Pineywoods Camp enforces a NO VISITOR POLICY DURING ALL SUMMER CAMPS.