Mid-August to May. We accommodate groups with unique needs & of varying sizes (7 to 750 give or take).
Our modern-rustic facilities show the commitment to excellence for which Pineywoods is known.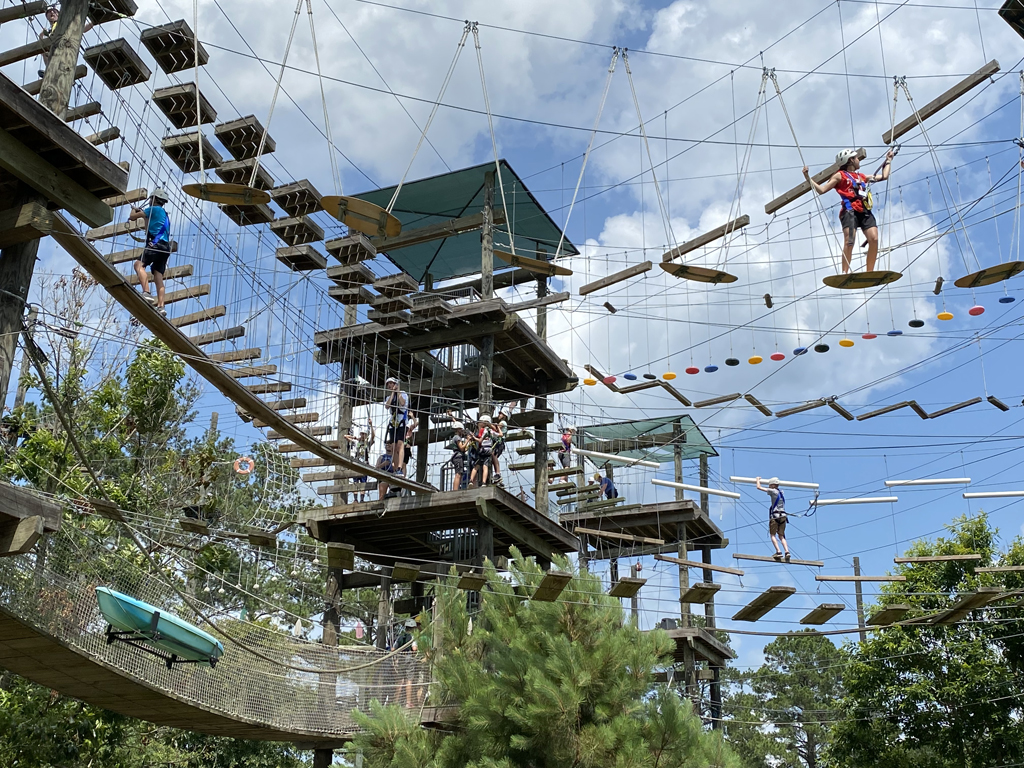 Retreat season is in full swing, and we love to hear from churches who want to bring their groups for a weekend stay.
We are so thankful to have served summer camp guests again in 2021. Our summer staff team worked tirelessly, reflecting the love and grace of Christ to those they served. COVID affected us a little, but through God's protection we never had to shut down.
We are still in recovery mode from the financial devastation of the 20-21 attendance interruption and slow resumption. It will take time and continued increases in attendance to fully recover, but we trust God to provide and guide us each step of the way.
Thank you to all of you who support us in both tangible and intangible ways. Please pray for this ministry, that many souls are are drawn to God through Jesus and that our staff remain healthy and renewed to serve joyfully and graciously.
Pineywoods is a place where lives are changed, a place where people come to escape the everyday rush and to seek God. With a good understanding of the purpose of the ministry, and a knowledge of the history of the camp , those of us here at Pineywoods feel privileged to be allowed to serve at this camp, and we strive to make it an enjoyable experience for anyone who comes through the gate!