WELCOME!!!  Thank you for visiting PINEYWOODSCAMP.COM!
WE ARE PLANNING FOR SUMMER CAMPS IN 2021!!! Information will be shared here and on social media as soon as we can finalize the calendar and camp details.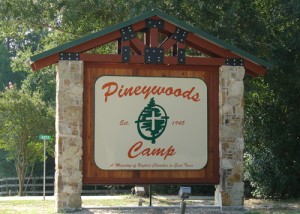 Pineywoods is a Christian camp and retreat center located in the piney woods of East Texas approximately 90 miles north of the George Bush Intercontinental Airport in Houston. We are a ministry of Baptist churches serving our region and beyond by hosting summer camps June to August and weekend retreats mid-August through May.
Feel free to Contact Us if you need more information than is available here. We look forward to your stay with us!!!!
Camp Office Hours
(for the foreseeable future)
MONDAY – THURSDAY 9 AM – 3 PM
FRIDAY 9 AM – Noon