WELCOME!!!  Thank you for visiting PINEYWOODSCAMP.COM!
3/18/20 – Due to the extremely fluid situation in our communities and nation, Pineywoods will not address summer camp adjustments, cancellations, or refunds until a much later date. Concrete information regarding school schedules and gatherings is necessary before June-August camps can be addressed. Group leaders will be emailed if or when changes are necessary.
3/16/20 – At Pineywoods Camp, we are closely monitoring the COVID-19 (coronavirus) developments on a continual basis. As it is a constantly changing situation, we are only making decisions in regards to retreats and reservations on a weekly basis. It is too soon to make scheduling decisions for bookings and events further in the future. If necessary, we will address summer camp at a much later date. Precautions and restrictions will not last forever, but none of us knows the timeline for when regular activities will resume. We will post new information here as it becomes available. May our sovereign God of peace be your hope and your strength in this unique time of our world's history.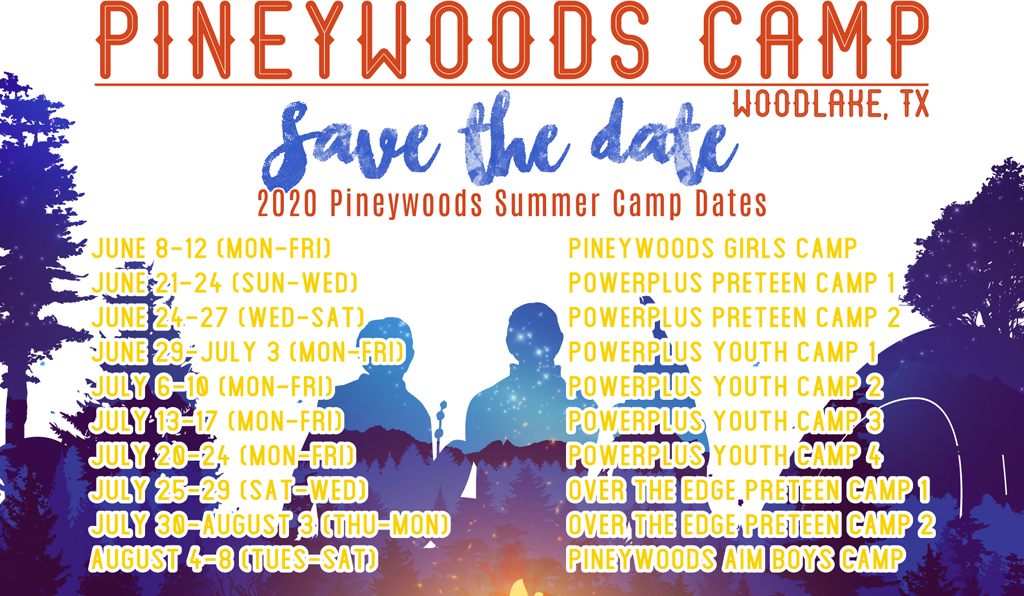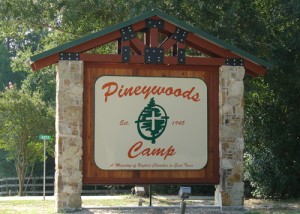 Pineywoods is a Christian camp and retreat center located in the piney woods of East Texas approximately 90 miles north of the George Bush Intercontinental Airport in Houston. We are a ministry of Baptist churches serving our region and beyond by hosting summer camps June to August and weekend retreats mid-August through May.
Feel free to Contact Us if you need more information than is available here. We look forward to your stay with us!!!!