Registration Help
This help page is for a parent registering a child for camp.
Registration can be completed on any device connected to the internet.
TAKE NOTE BEFORE YOU START:
Minors (age 17 & under) MUST BE registered by their parent or legal guardian.

A grandparent (or other family member) should not register a child unless he/she is the legal guardian of the child.

A parent must create his/her own account using his/her email address.
Accounts cannot be shared.
---
1. ALWAYS begin with the registration link given to you by your church group leader.  The link takes you to the registration page specific to your church for a specific camp.

2. Leave the quantity at 1, then click Add to Cart / Register.
3.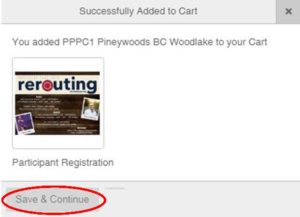 On the pop-up click the Save & Continue button.  DO NOT click the X to simply close it.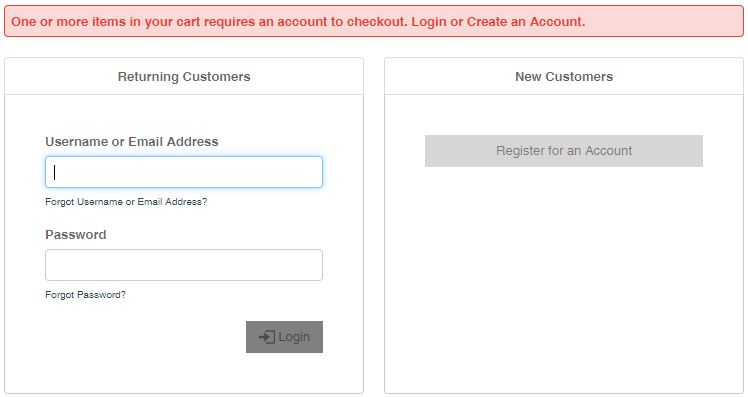 4. To create your account, click the gray Register for an Account button.
If you've already created an account or registered a child for another camp, enter your email address and password to log in.
5. Next, you will be prompted to add your participant (i.e. your child).
Enter your child's first and last name, his/her birthdate and gender.  Click Save and Add Address.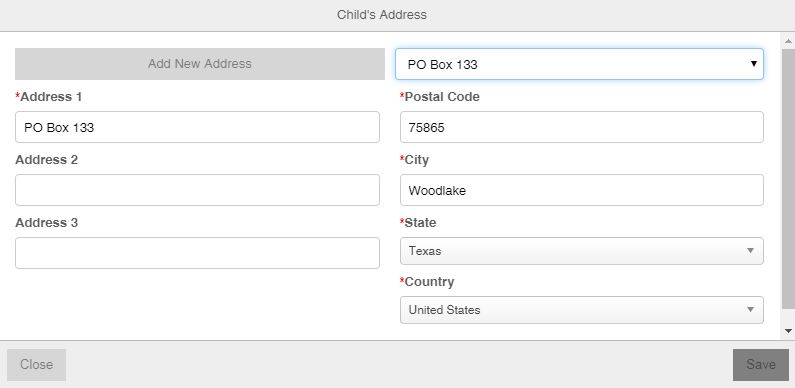 Your address will automatically appear for your child.  If his/her address is the same as yours, just click Save.  If it is different, click the gray Add New Address button to add a new address and Save it.
6. Next, click the box to the left of your child's name to add him/her to the camp.

7. Click Save & Continue to proceed with completing forms for your child.
8. Click Save & Continue at the bottom of each page, then click the Process Registration button on the last page to complete the registration.
Call Pineywoods if you need further assistance:  936.642.1723