Pineywoods Girls Camp 2021
Camp Pastor: Tim Lester
Worship Leader & Emcee: Riley Armstrong
Church registration opens March 15th at 9AM
Cost: $240 on or before May 14th ($275 after)
Registration Deadline: May 14th
Adult Paperwork Deadline: June 3rd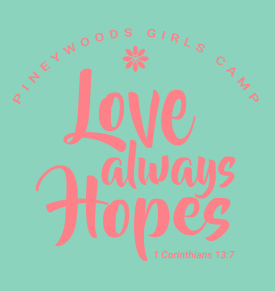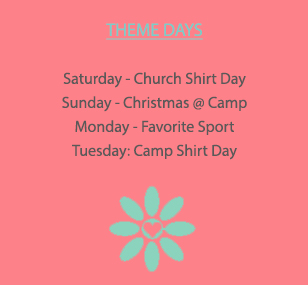 Girls Camp is for

all girls
who have
completed
1st-6th
grades
Girls must register with their church. Pineywoods only registers church groups for summer camps.
In order to ensure the safety and security of our campers, Pineywoods Camp enforces a NO-VISITOR POLICY DURING ALL SUMMER CAMPS.
Each girl will participate in TWO class choices (unless she chooses High Ropes Adventure). She will get two of her four choices depending on class availability.

***Classes subject to change***
Bible Journaling – As the writer of Hebrews tells us, God's Word is "alive and active. Bible Journaling gets God's words off the page and into our hearts. Artistic Bible journaling is an incredible way for creative people to read and respond to God's Word.
Camp Adventure – 1st & 2nd grade girls will enjoy hiking, drift trikes, Nerf archery, and the Super Slide. 3rd & 4th grade girls will enjoy kayaking, BB guns, and archery. 5th & 6th grade girls will enjoy canoeing, rifles, the Climbing Tower, and the Giant Swing.
Camp Crafts – Girls will enjoy making crafts as they use their own creativity.
Color War – Girls will get messy, but not gross. They will have various art activities using colored Holi powder (as used in "Color Wars" or "Color Runs"). Girls will be required to wear goggles which will be provided.
Duct Tape Craft – Sometimes, your average tape just won't do. Sometimes you need a tape with attitude. Maybe you have a craft that needs to be more colorful. The girls will make a variety of duct-tape projects in this class and get in touch with their creative side.
High Ropes Adventure (3rd – 6th graders) – Girls will spend both class choice hours each day exploring and conquering the 3-story, high ropes challenge course. ***TAKES UP BOTH CLASS CHOICES***
Icky Sticky – Girls will have a fun time creating all things messy, slimy, and gooey.
Woodcraft – A self-expression of creativity where the girls will learn how to measure, sand, nail, and create their own woodworking project.
TEEN ASSISTANT (TA) GUIDELINES/INFORMATION:
TAs must be 9th-12th grade girls who are at least 15 years old.
Every year, a girl's sponsor must Contact the Camp Director Contact the Camp Director to get approval for her to participate as a TA at camp if she is not yet 15.
No girl under the age of 18 will have any responsibility or authority over any girls in the dorm setting.
TAs will help adults in class settings only.
TAs must be prepared to work and to serve.