Girls Camp 2018 @ Pineywoods — June 11-15
Love Never Fails: Love is Patient
1 Corinthians 13:1
Girls Camp is for all girls who have completed 1st-6th grade.  Girls must register with/through a church.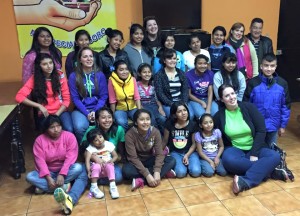 Camp Pastor:  Tom Dobbs
Worship Leader & Emcee:  Riley Armstrong
Missions Emphasis: Mi Especial Tesoro (My Special Treasure)
A Girls' Home in Chimaltenango, Guatemala
Camp Cost:
$250 on or before the Registration Deadline
$270 after the Registration Deadline
Registration opens March 1st
Registration Deadline is May 4th
TEEN ASSISTANT (TA) GUIDELINES/INFORMATION:
TAs must be 9th-12th grade girls who are at least 15 years old.
A girl's sponsor must contact the Camp Director to get approval for her to participate as a TA at camp.
No girl under the age of 18 will have any responsibility or authority over any girls in the dorm setting.
TAs will help adults in class settings only.
TAs must be prepared to work and to serve.